USB Hopper
The swiss army knife for working with microcontrollers
This little guy provides one UART, some power and debugging capabilities from the USB Port.
Features
robust and fast UART via FT232R

Power supply: 5V 500mA, 3.3V 600mA, 1.8V 600mA

Up to 4 IO-Leds which can be connected to target.
rs485 interface
On Github: https://github.com/ScheintodX/USBHopper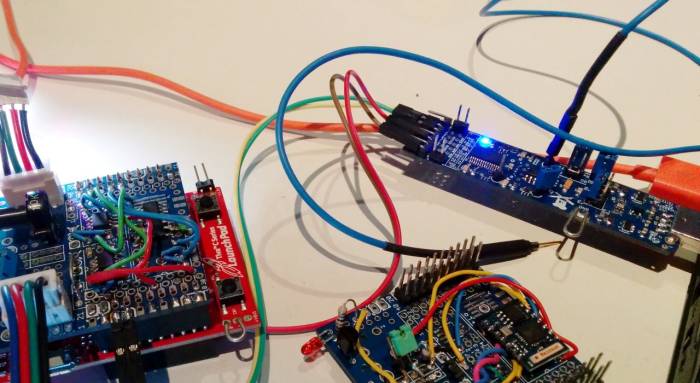 USB-Hopper in its natural environment.